Yanggurdi, meaning 'walkabout' in Taungurung language, is Cassie's fashion label.
The logo shows a budgie (MrBeaky) near a waterhole. This is where Cassie harvests lomandra and other native grasses for her weaving on Country.
Cassie's fashion products are a collaboration across Wild Blak Wearable Arts, Yanggurdi fashion and MrBeaky merchandise.

Shop the Runway Make an enquiry
Mungan Biik
The first Yanggurdi collection, Mungan Biik, is inspired by Cassie's travels across Country with her blue budgie, Mr Beaky. Mungan Biik means 'Weave on Country.' This line was launched at the PayPal Melbourne Fashion Festival 2022 – First Nations Runway.
Cassie screen prints images of her weaved works onto cotton. This is an example of how Cassie both honours the past and innovates for the present and future. She uses metallic colours in her designs to represent the resilience of Country, navy for the deep waters, and white ochre to lift spirit.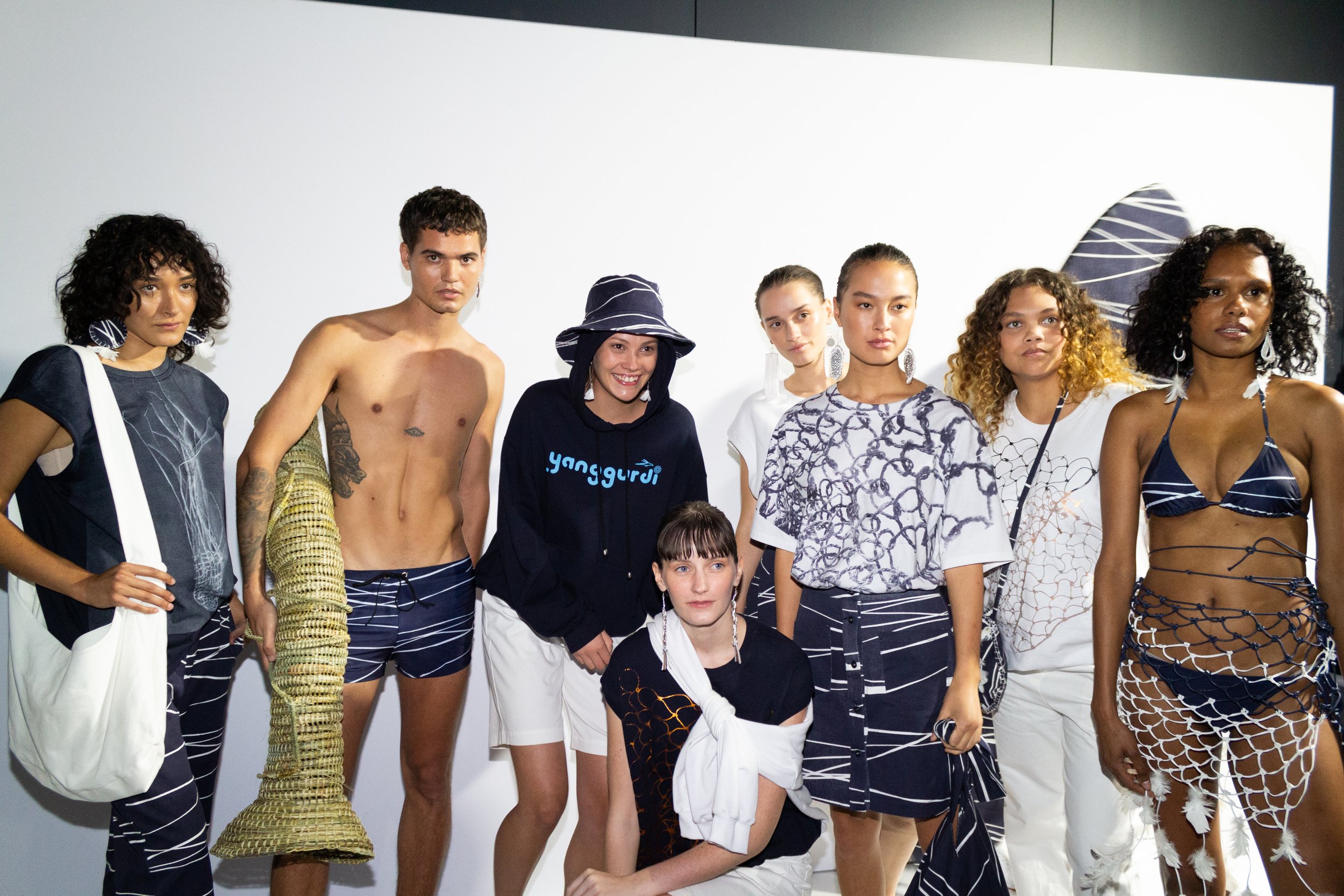 Behind the scenes
Cassie talks hand-weaving and what inspired her brand, Yanggurdi